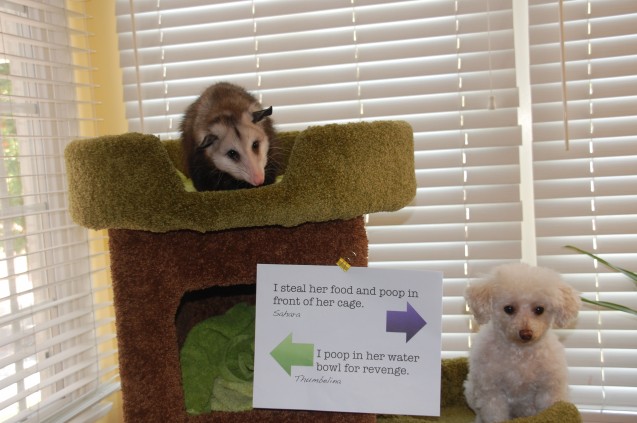 I steal her food and poop in front of her cage. Sahara (Toy Poodle).
I poop in her water bowl for revenge. Thumbelina (Opossum).
Sahara is a bird rehabilitation dog in her own right, she has helped raise and successfully release many birds back into the wild.
Thumbelina is a Wildlife Education Animal, her mom was hit by a car while she was in the pouch and from that accident Thumbelina lost her tail and sustained brain damage. So now she educates the public on opossums.