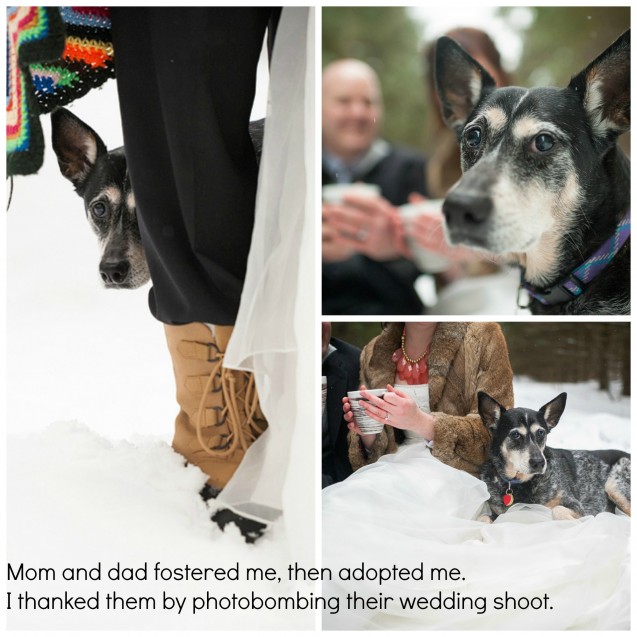 Paul and I are foster parents for Hopeful Hearts in Ottawa, Canada. 10-year-old Yoda was removed from a "neglect" situation in Bowling Green, Kentucky.
During the four months we fostered her, she developed trust and confidence. Yoda now struts down 'her' street, initiates play and asks for belly rubs. We've fallen in love with this sweet old girl and recently adopted her. Our friends and family made it official on our wedding day by paying the adoption fee.
Yoda came along to our wedding photo shoot in the woods and ensured we remembered that she's the centre of our lives.
Photo Credit: Liz Bradley of elizabeth&jane photography