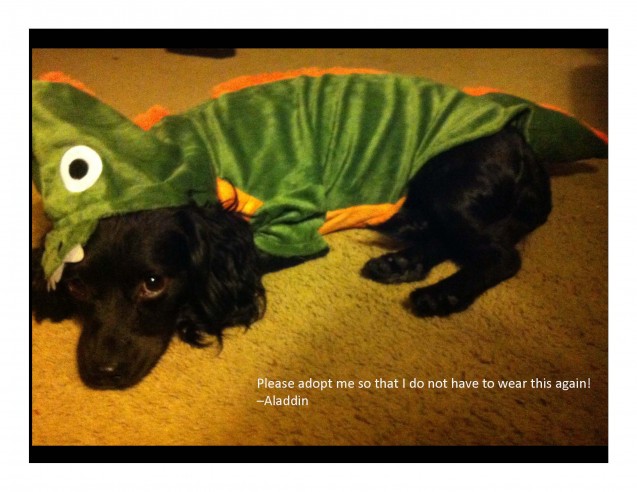 "Please adopt me so that I do not have to wear this again!" -Aladdin
In preparation for an adoption event that had a Halloween costume contest for the pups, I had Aladdin try this on. Needless to say, he was less than thrilled with his Halloween costume. He laid down like this and would not move… even for a treat! The only thing moving were his eyes giving me a look of shame!
Aladdin is adoptable through Gulf Coast Cocker Spaniel Rescue in Houston, TX. He is a Cocker Spaniel/Dachshund mix, about 2 years old and weighs about 15 lbs. He is the sweetest pup and gives lots and lots of kisses. He is great with other dogs and would be great in a home with kids. If I could sum him up in one word, it would be "delightful"!