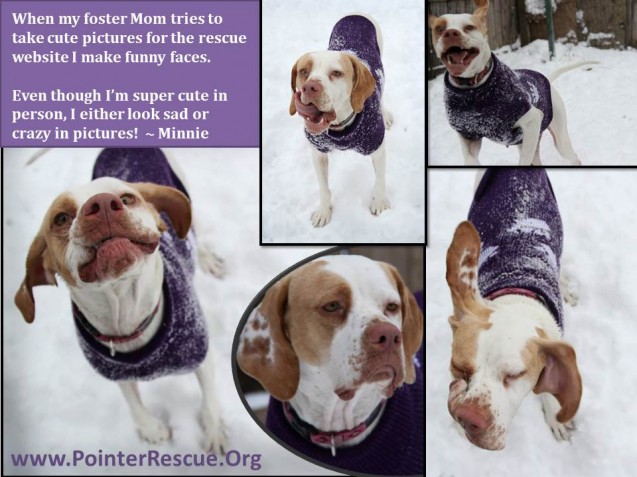 When my foster Mom tries to take cute pictures for the rescue website I make funny faces. Even though I'm super cute in person, I either look sad or crazy in pictures! ~ Minnie
Minnie is quite the character when you meet her in person. She lives in NY state and is being fostered through Pointer Rescue. It is virtually impossible to capture her personality in a photo because she either looks very serious (NOT true) or totally crazy (only true some of the time!). Minnie is a 4 year old Lemon & White English Pointer. She is spayed, up to date on all shots, on monthly flea & heartworm preventatives, de-wormed andmicrochipped. Minnie is house broken and crate trained. She is well behaved in the house, but does have a considerable amount of energy and is still learning some manners.
Here is her profile!