It's a festive time of year.  Chestnuts are roasting on open fires, Jack Frost is nipping at your (cold, wet) nose.  It's a time for love, family and wrecking everything you can get you paws on.
Wait, that last thing isn't true?  Someone should have told these holly jolly jerks.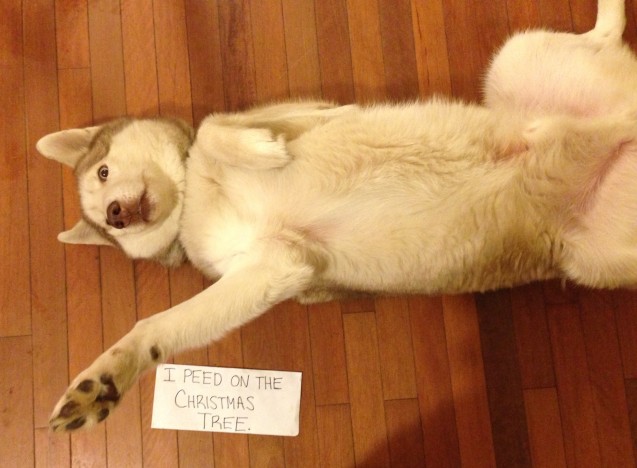 I know that you love your beautiful Christmas tree, so I made sure no wolves will attack it.  Not even one. I'm helping!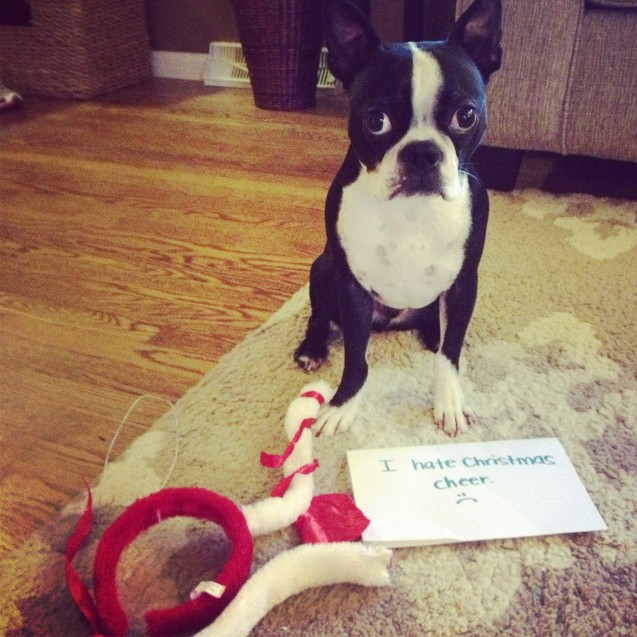 You're a cute one, Mr. Grinch.  Though your eyes are full of hate.  We still can't resist your doggie face. Our love it won't abate. Mr Griiiiiiiiinch!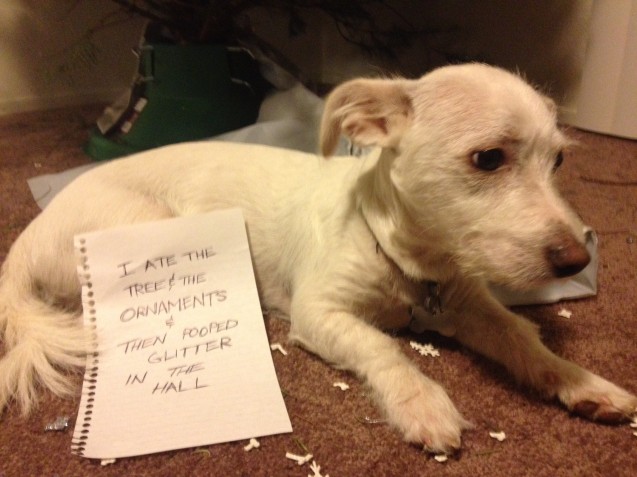 Ever party has a pooper.  In this case the poop is glittery.  That's a festive improvement, right?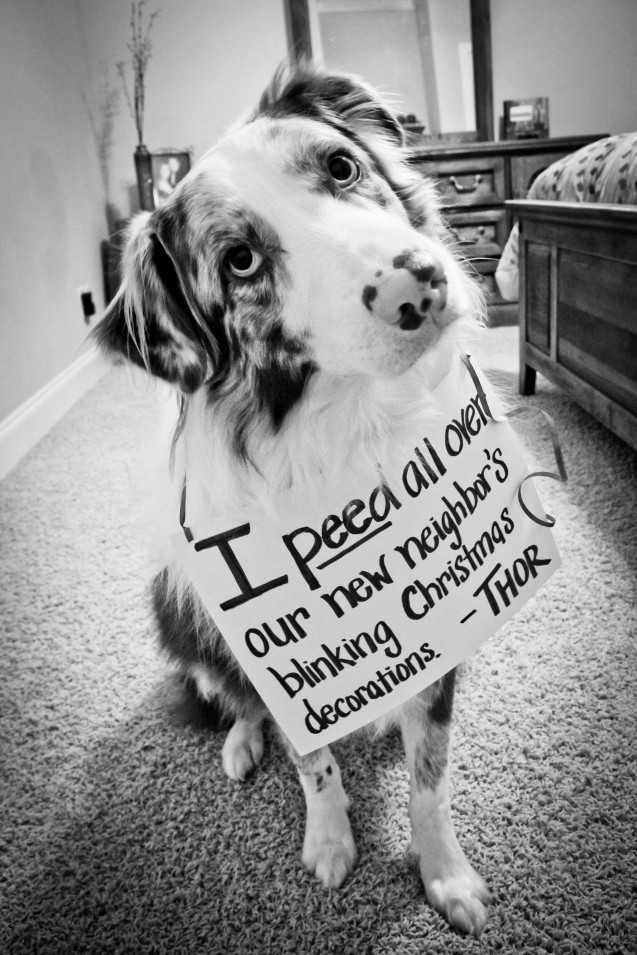 Looks like someone took "National Lampoon's Christmas Vacation" a wee bit too seriously.  Man, Clark Griswold just can't catch a break.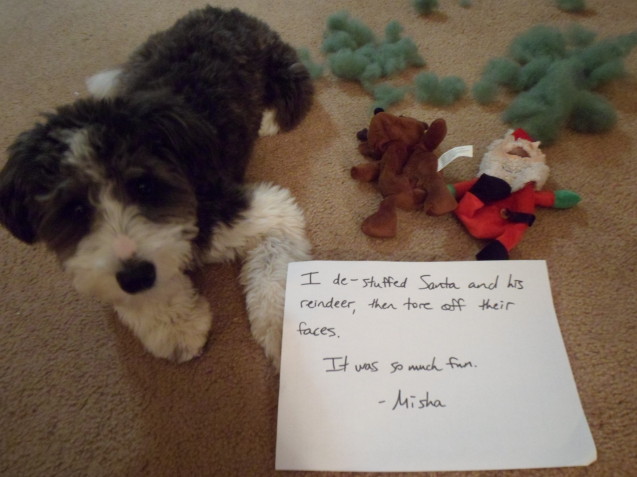 Misha's behaviour is totally inappropriate. Well, unless someone played "Wonderful Christmas Time" by Paul McCartney. In that case I admire Misha's restraint.
Happy Holidays from everyone at the Dogshaming family!