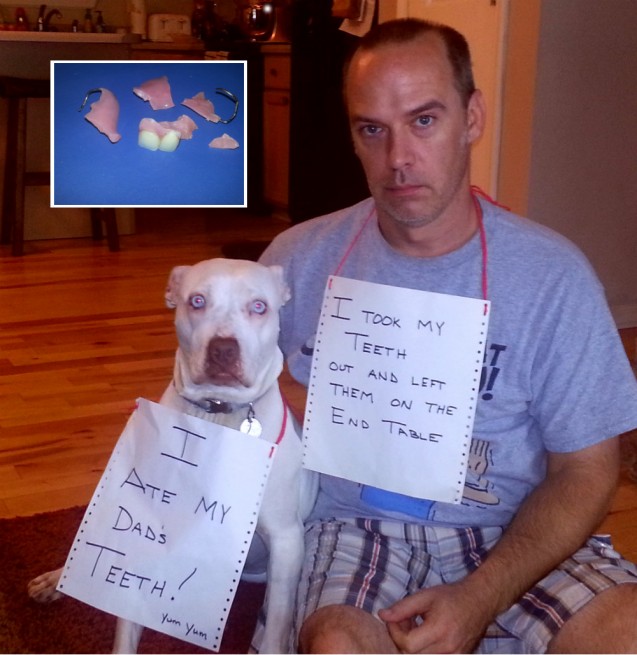 Have to SHAME my husband & my dog today!
My husband had dental surgery last month, due to a skateboarding accident. He had to have his front teeth removed and the Dentist game him a partial. Last night he took it out because it was uncomfortable and left it sitting on the end table.
Daphnie, our 1 year old, deaf, Pit Bull grabbed it the minute she could and as you can see, ATE HER DAD'S TEETH! We can't even glue it back together because we can't find all the pieces. I think we will probably find them in the yard in the next couple days!
Now they are both in the dog house! Woof Woof!!