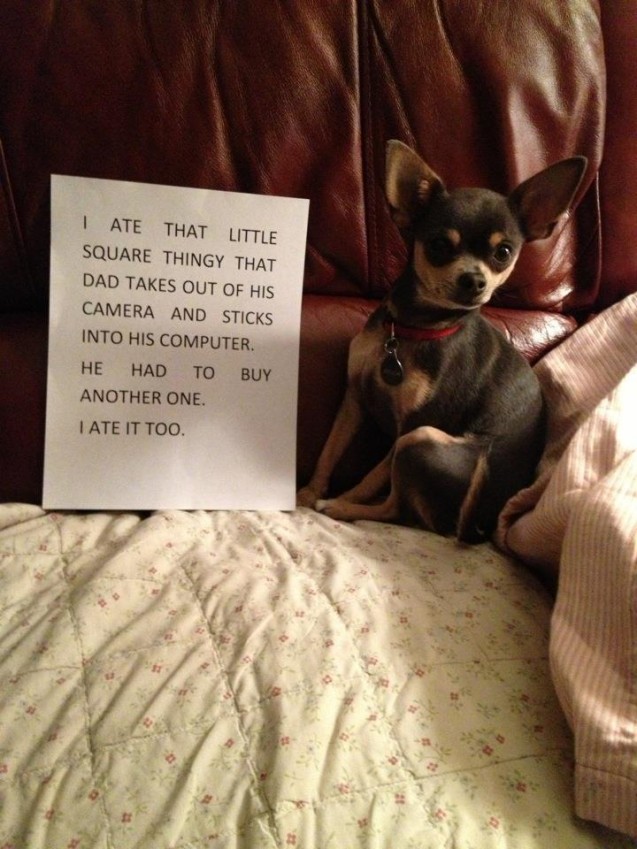 Bella has a bad habit of chewing up things we leave on our end tables. We have learned (the hard way) not to leave computer or camera cards on our tables.
Caption in the photo is:
I ATE THAT LITTLE SQUARE THINGY THAT DAD TAKES OUT OF HIS CAMERA AND STICKS INTO HIS COMPUTER. HE HAD TO BUY ANOTHER ONE. I ATE IT TOO.