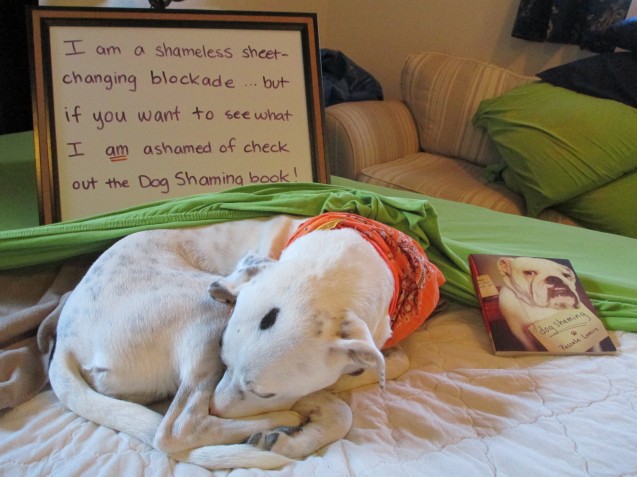 "I am a shameless sheet-changing blockade … but if you want to see what I AM ashamed of check out the Dog Shaming book! <3 Luna"
While Luna is infamous for her look of shame, you can see she could careless about being in the way today. Check out the Dog Shaming book to see what did get this dog feeling guilty!
In honour of "Get Caught Reading" month, we're featuring a few dogs who were caught reading the dogshaming book!!