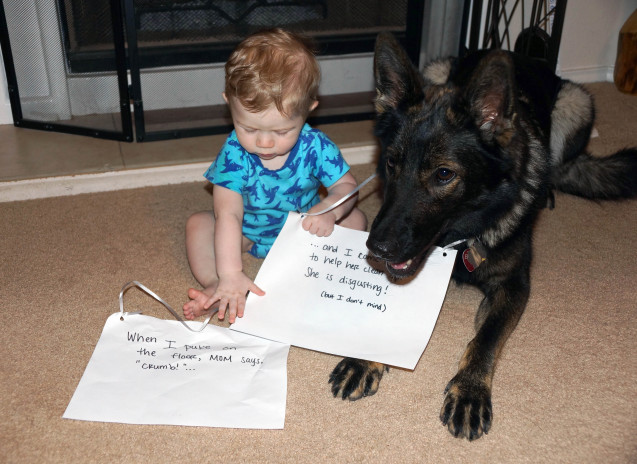 Baby: When I puke on the floor, Mom says "Crumb!"…
Bella: …and I come running to help her clean up. She is disgusting! (but I don't mind)
This is literally the best picture we have out of the 15 we took. The baby tried to eat both signs, Bella barely stayed put because she was too excited about the treats we were holding, and we were laughing too hard. But hey, that's what Mom gets for being so gross!
Congratulations Kristen Dunn of Round Rock, Texas! Your submission has earned you the second-last win for our Mutter's Day Contest! Keep an eye our for an email from us!
Thanks for all the great entries, everyone! We had so much fun reading them all.  If you weren't one of our winners, you can always buy your own copy of the Dog Shaming book here!