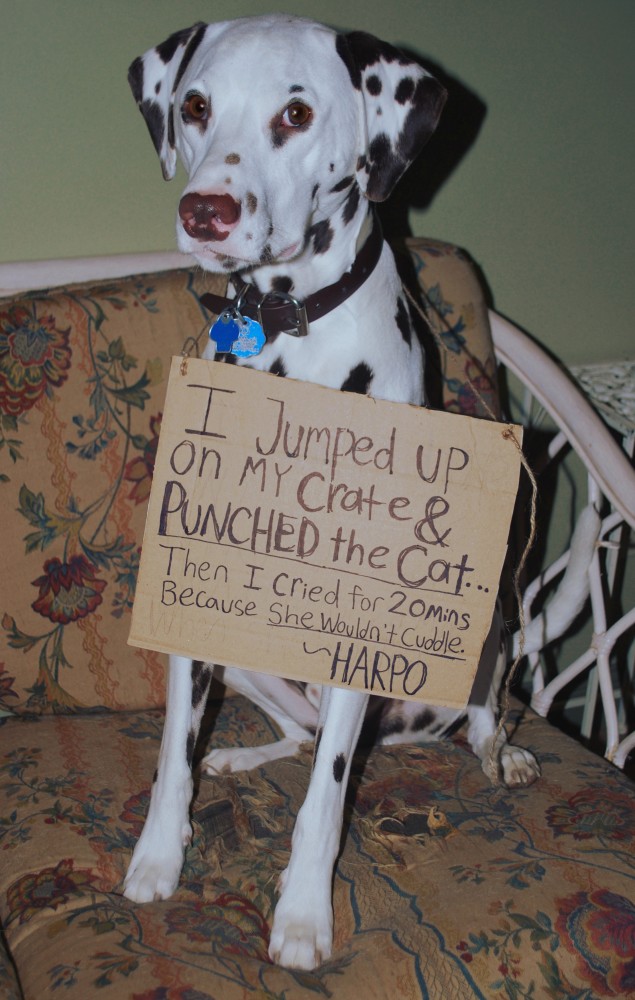 …and he didn't like it.
"I jumped up on my crate & punched the cat… then I cried for 20 mins because she wouldn't cuddle ~ Harpo"
Harpo Barx doesn't quite understand the meaning of the word "subtlety". He also doesn't understand why Darcy-cat never wants to hang out with him.
(No cats were harmed, just one goofy, cat-loving Dalmatian's feelings)