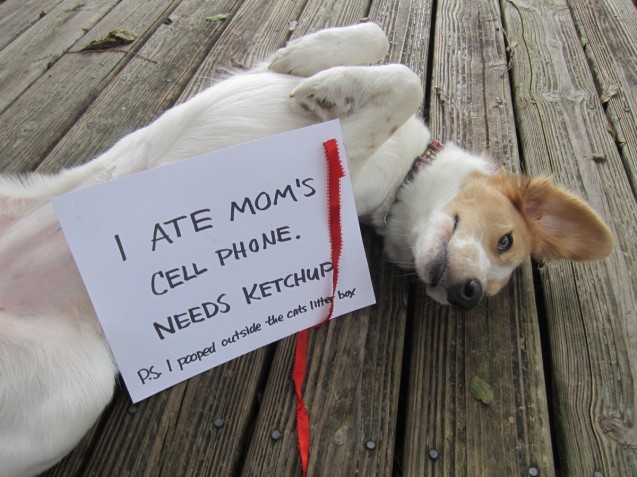 I ate Mom's cell phone. Needs ketchup.
P.S. I pooped outside the cats litter box.
My name is Dottie and I'm a chewaholic. Mom gets me chew toys, but I can't seem to keep my chompers off of household items. Reading glasses are a particular favorite, but I've also gnawed on 3 food bowls, 2 leashes, countless paper plates, table legs, wood decks, and of course, the cell phone…. I need help.