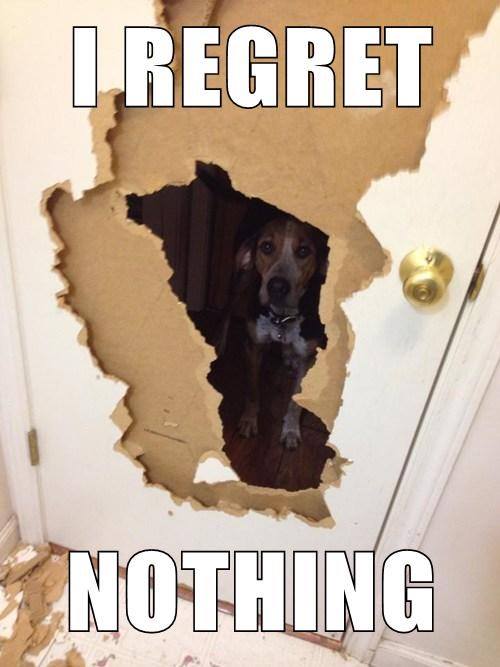 Our Coonhound Buford hates to be left alone. This is the effects of a few mistakes made on the part of my husband. These mistakes are listed below.
First mistake: waking up late and rushing to get ready for church
Second mistake: Not looking harder for the pins to secure the dog's crate door
Third mistake: Using nail clippers to try to secure the crate
Final mistake: Not confirming door was secure
Result: dog escaped, locked himself in the bathroom then chewed his way out.
Does he look sorry?