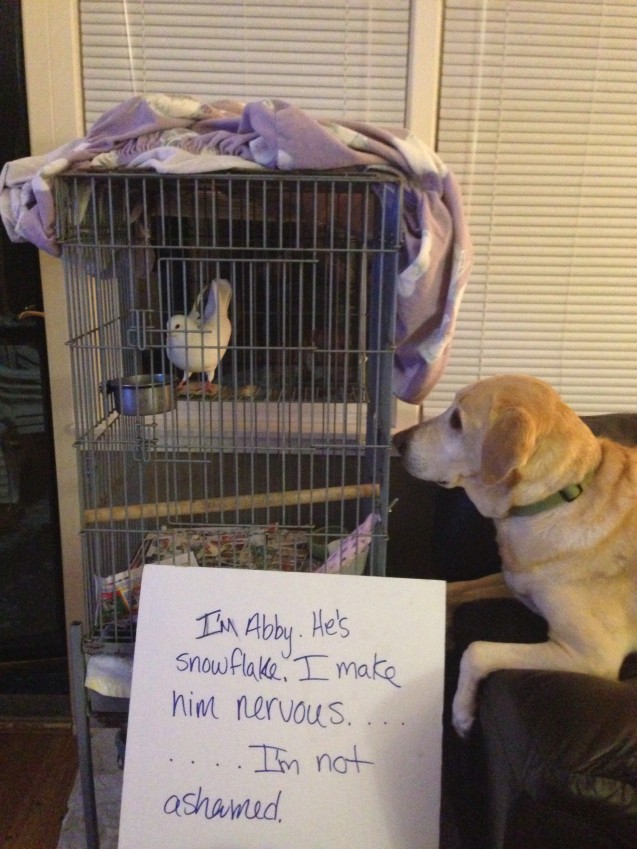 "I'm Abby. He's Snowflake. I make him nervous…..I'm not ashamed."
Snowflake is my pigeon. Abby is my neighbors dog who visits my 2 dogs and cat. My guys have learned to accept Snowflake as a part of the pack. He basically looks down on me and my pack as though we are beneath him. However, when Abby comes over he is a little bit more reserved in his haughtiness.
Needless to say. He's unsure of Abby's intentions. She makes him nervous!