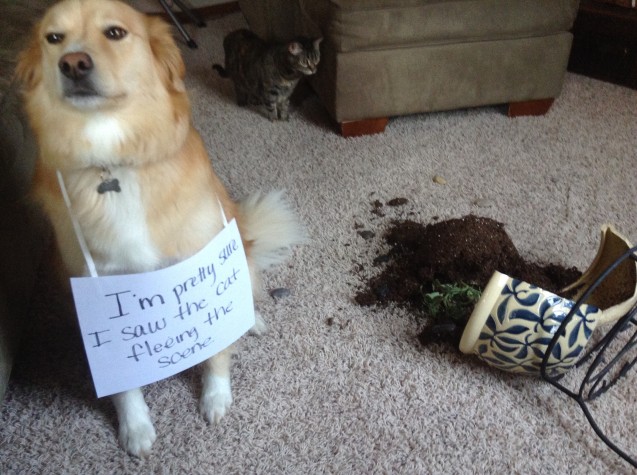 An innocent plant was murdered in the night. Tater, the only pet large enough to knock it over, gives her statement.
"I'm pretty sure I saw the cat fleeing the scene."
The cat, meanwhile, is either an excellent actress or was genuinely shocked at the tragic loss of the plant.