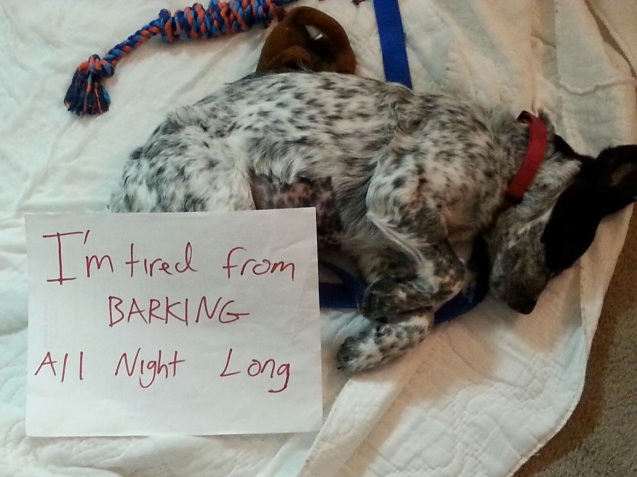 This is my family's new rescue puppy Bella. We got her after my other dog passed away (he was 14). Apparently my family forgot how fun the puppy years are.
(Update- apparently she isn't afraid of the mop, vacuum, or snowblower. Uh oh!)
Editor's note: Katie sent me a very sweet message that dogshaming lifted her spirits when she was down. I'm so happy that this site brings joy to so many people. Thanks Katie!!