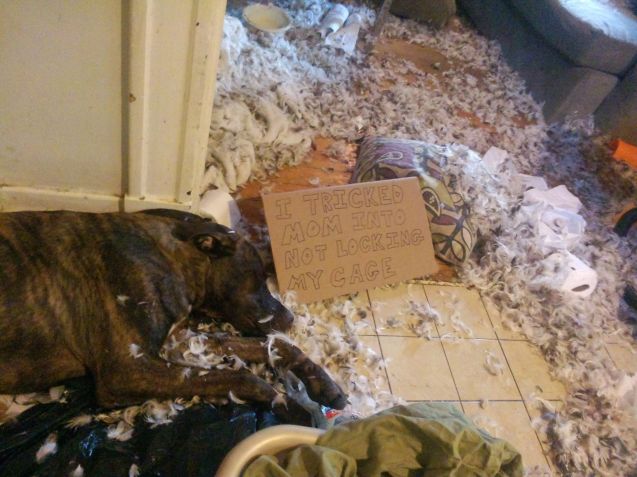 " I tricked Mom into not locking my cage"
This is a picture of my 1 year old Ruger. He has been crate trained since he was a baby. He goes and lays in his cage when I'm getting ready for work. This day, I forgot to lock the cage on my way out the door. His Dad came home to the throw pillow, a large package of toilet paper (about 6-8 rolls) and a few more things shredded. My Husband made the sign and sent this pic to me when I was still at work.
Thought it was funny enough to share!
Kind Regards,
Angie Wise