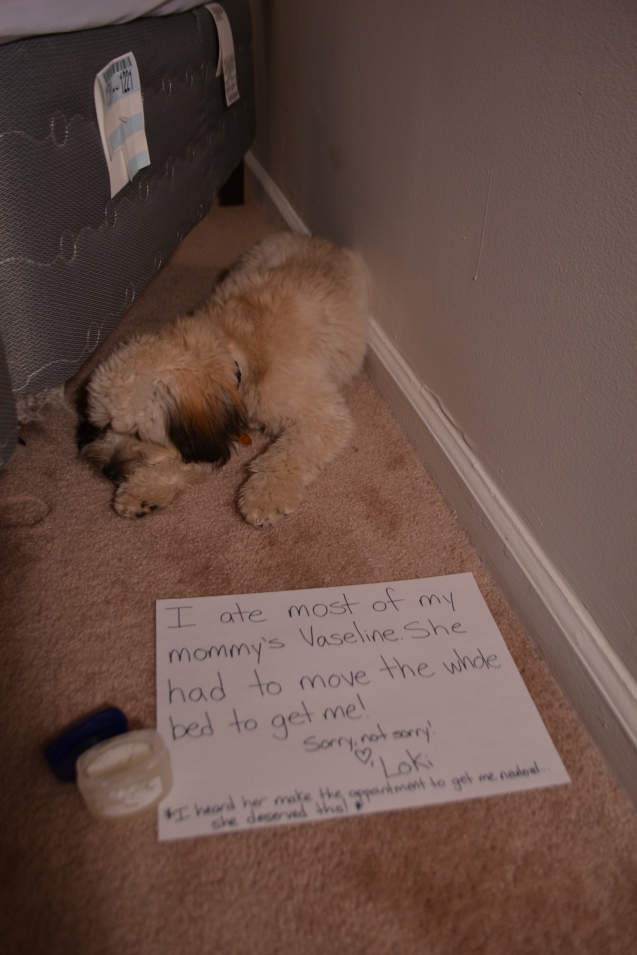 "I ate most of my mommy's Vaseline. She had to move the whole bed to get me!
Sorry, not sorry!
Love, Loki
*I heard her make the appointment to get me neutered… she deserved this!*"
Loki had been missing for about half an hour. I should have know the Norse God of Mischief was up to no good. I found him under the bed (where he knows we can't reach him) enjoying the delicious petroleum jelly. Our king-size bed is heavy and hard to move, but he was caught red-handed! Going potty is going to be LOTS of fun later!