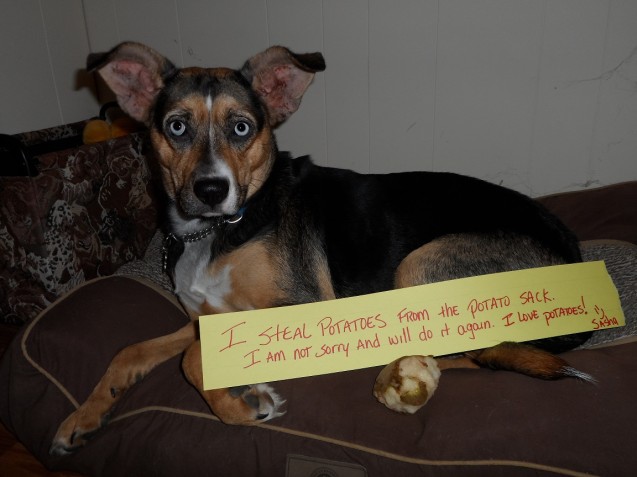 Sasha's favourite thing to play with are rocks – really big ones. I have noticed that my sack of potatoes was getting smaller but did not think I was eating that much. Come to find out, I wasn't! seems Sasha thinks potatoes are edible rocks…little potato thief!
"I steal potatoes from the potato sack. I am not sorry and will do it again. I love potatoes!" Sasha
Sasha is a 1 year old Husky/Shep mix rescue.