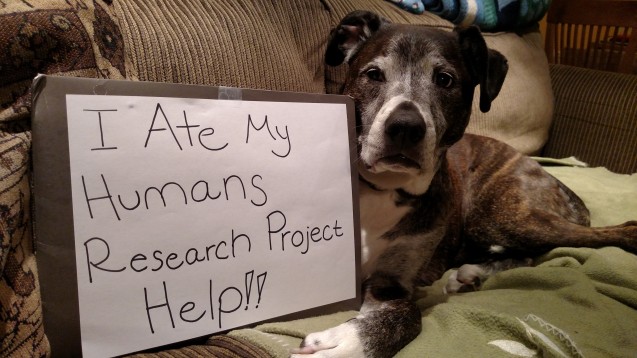 "I Ate My Humans Research Project, Help!!"
My teenage human is conducting scientific research on the personality traits of dog owners and parents. Please help him by taking his survey, as a bonus you'll learn your personality type!
Editor's note: Austin is a Junior in High School participating in this year's science fair.  This is what he had to say about his project: "I'm trying to determine if parents and dog owners possess similar personality traits. I'm challenging the belief that 'you should get a dog before you have a child because it will prepare you for parenthood.' My belief is that people who genuinely want to take care of and love a dog naturally possess good traits for parenthood."
Please take a minute to fill out Austin's survey and help out a fellow dog shaming fan! IN THE NAME OF SCIENCE!