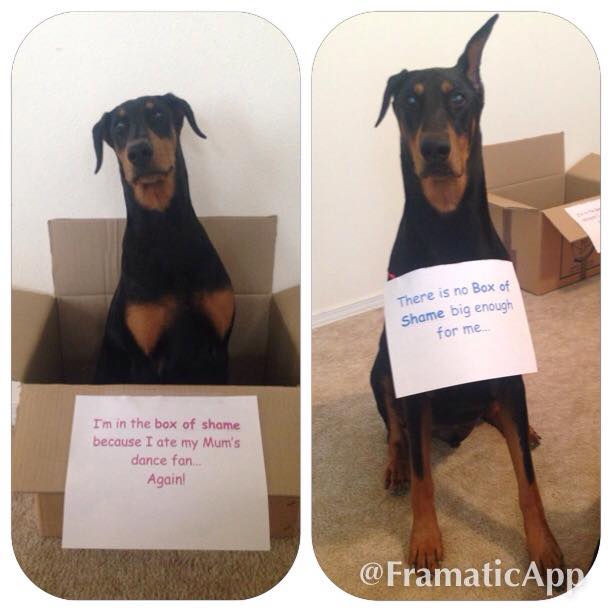 I'm in the box of shame because I ate my mums dance fan… again!
There is no box of shame big enough for me…
I had some chinese dance fans imported from China for my ballet class… Cece my 5 month Doberman was instantly obsessed and scaled just about anything to get her paws on one… I am now one fan short!!