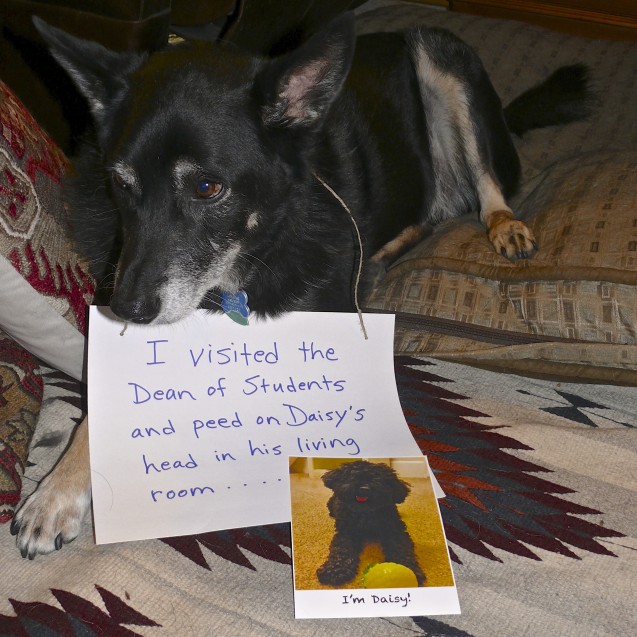 Hogan's devoted best friend, Jeff, teaches history at Westminster College in Salt Lake City – Hogan goes to college and hangs out in Jeff's office every day!
When they popped over to the Dean of Students' house for a visit, Hogan got overly excited in expressing his joy at seeing the little mistress of the house, Daisy.
Hogan is a great dog we found injured and malnourished as a puppy in the parking lot at Monument Valley.