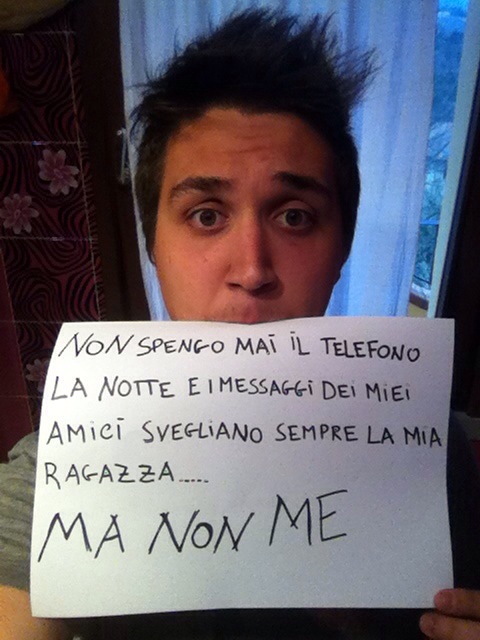 Non spengo mai il telefono la notte e i messaggi dei miei amici svegliano sempre la mia ragazza. Ma non me!
Translated to english: I don't turn my phone off at night so my friends' texts wake up my girlfriend, but not me!
All the way from Italy, our friend Julie sent in this picture of her fiancé Francesco. International love, international shaming!