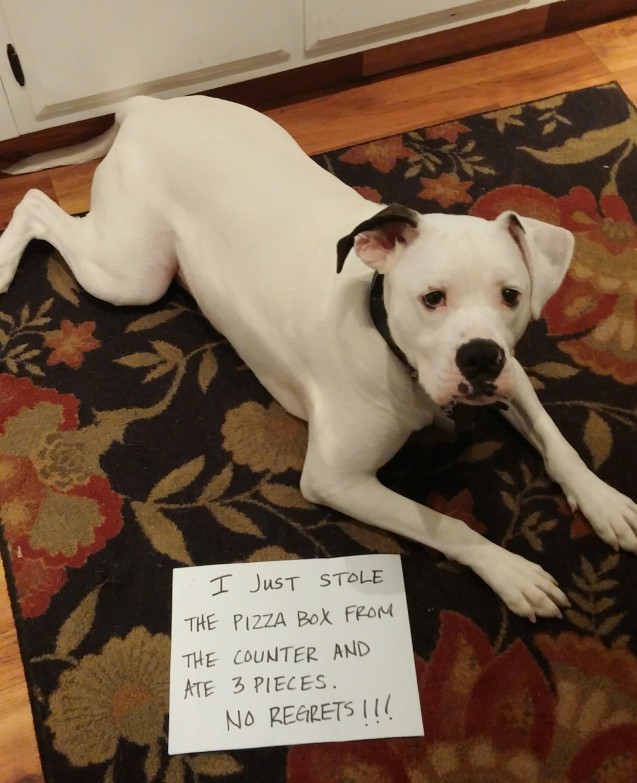 "I just stole the pizza box from the counter and ate 3 pieces. No regrets!"
Don't let his cuteness fool you, people. He is cunning and calculating and preys on poor innocent children who leave their pizza unattended!
This is Leonard, our 2 yr old shelter pup. He's hort on manners but makes up for it in personality, lol.