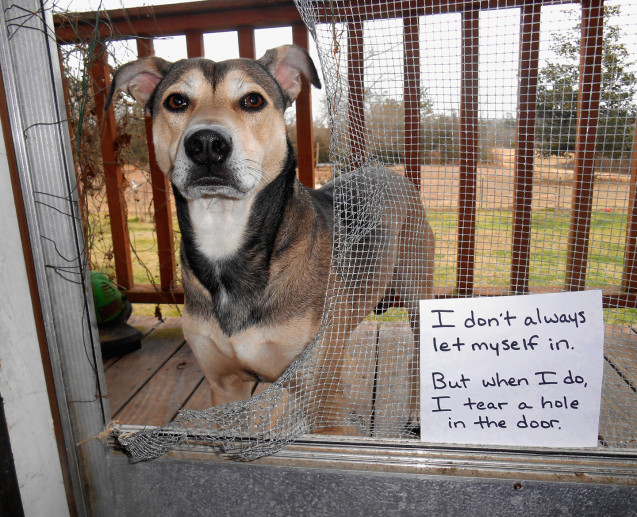 "I don't always let myself in. But when I do, I tear a hole in the door."
Nikita is scared of being outside, and she insists the smaller dogs have to go with her on potty breaks to "protect" her. When she barks to be let in, someone had better open the door quickly. Nikita doesn't like to wait.
Don't forget, there's still time to enter our Calendar Contest! Details here!