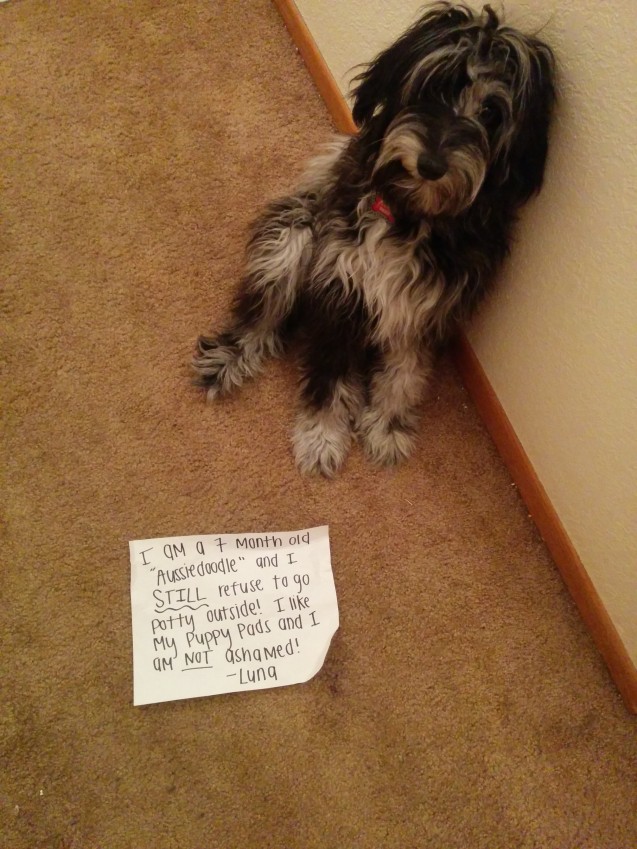 "I am a 7 month old 'Aussiedoodle' and I STILL refuse to go potty outside! I like my puppy pads and I am NOT ashamed!"
-Luna
Hi, my name is Luna and I am and Australian Shepherd mixed with a poodle. I am very smart and very active, traits you might see in both of my breeds! My parents got me for my human sister's 2nd birthday in October, and I was doing good with outdoor potty training until the snow started to fall and I discovered the cold Minnesota winters. ohhhh no! I am NOT pooping on that white stuff!
I'll play in it but I'm not going potty there! Luckily I am very good at using the puppy pads and mom doesn't even remember the last time I went potty off of it. Mom hopes I'll start going outside now that the snow is melting…We will see!