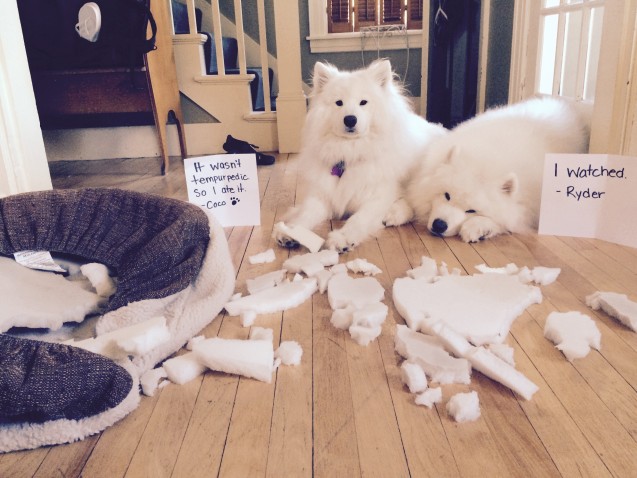 Coco (left) "It wasn't Tempurpedic. So I ate it."
Ryder (right) "I watched".
I left for a few hours and came home to a mess on the floor. Coco had pulled all of the foam out of the bottom of the dog bed and left it all over the floor.