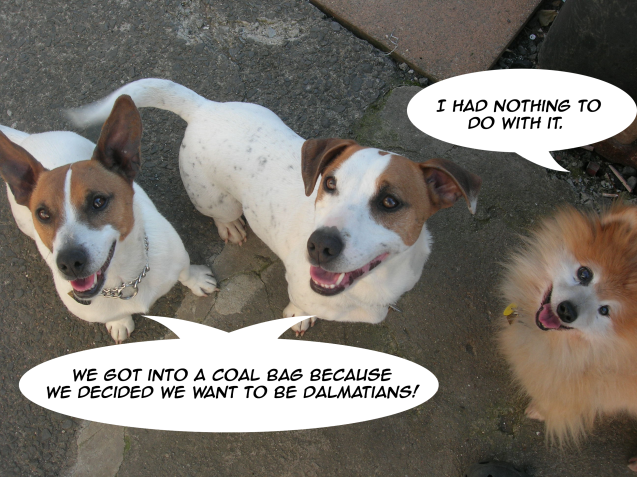 Ripley and Milo: We got into a coal bag because we decided we wanted to be Dalmatians!
Tucker: I had nothing to do with it.
I left them for 10 minuets and when I went to check on them, Ripley and Milo (5yo JR-mix brothers) had got into a coal bag and covered each other in dots (Ripley fairing off worse than his brother!)… While Tucker (14yo Pom) lets on he wasn't involved.