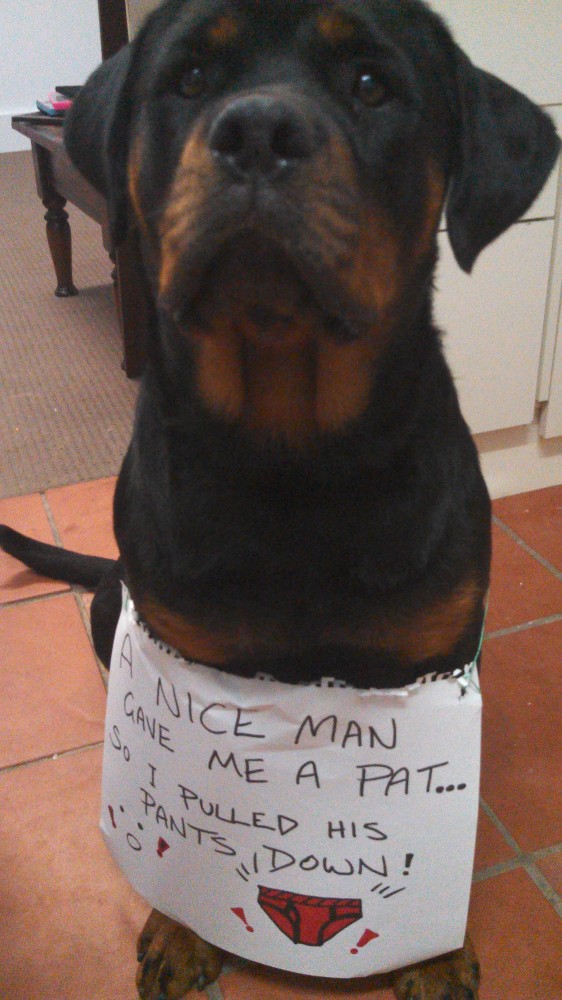 A nice man gave me a pat …
So I pulled his pants down!
On our afternoon walk a hot jogger approached to say hi and give the dogs a pat.
Miss excitable 1 yr old rottie bounced up at the unprecedented attention and got her paw caught in the joggers shorts pocket.
When she came back to ground so did his shorts 😮 sorry mate! Hot jocks though!