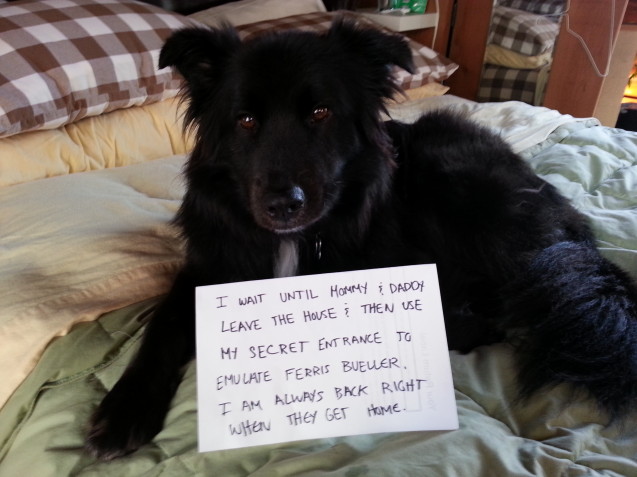 We received a phone call from a random neighbour telling us our dog was out. "No no," we said, "it's not possible, he was safe and snug in the fenced in yard when we left!" Sure enough, there he was when we returned, grinned at us from poolside. We called the neighbour back and confirmed that it could not possibly have been our dog.
He got our number from off of his tag.
It was not the first time someone had seen him. Or the 2nd. Or the 8th.
If we had a Porsche we would be so screwed.