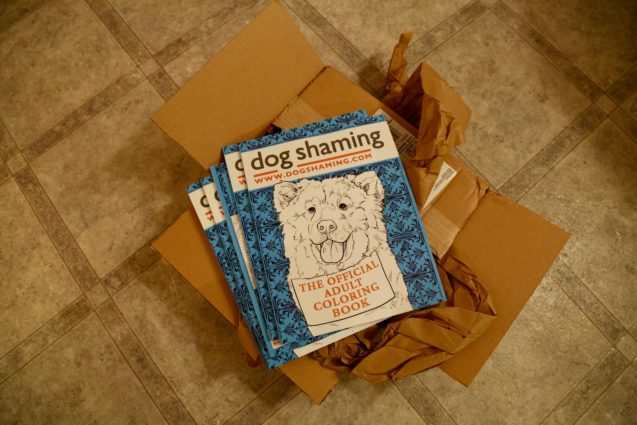 My personal copies of the dogshaming coloring book arrived late last week and I couldn't be happier with the outcome. The pages are awesome, hilarious, and who knows, if your submission has ever been published on dogshaming, you might just find your pooch gracing the pages of this awesome coloring book. We also have calendars and the NYT best selling self-titled book available.
Good news Canada, amazon.ca has released their copies of the coloring book so you can still order them in time for the holidays! Spread some colorful cheer and give the gift of dogshaming to everyone big and small! For a super special secret offer, click here (or to see what the inside of the coloring book looks like!)
If you've purchased a book, calendar, or coloring book in the month of December, let me know by emailing me at admin@dogshaming.com with your proof of payment and mailing address and we'll send you some awesome dogshaming swag!