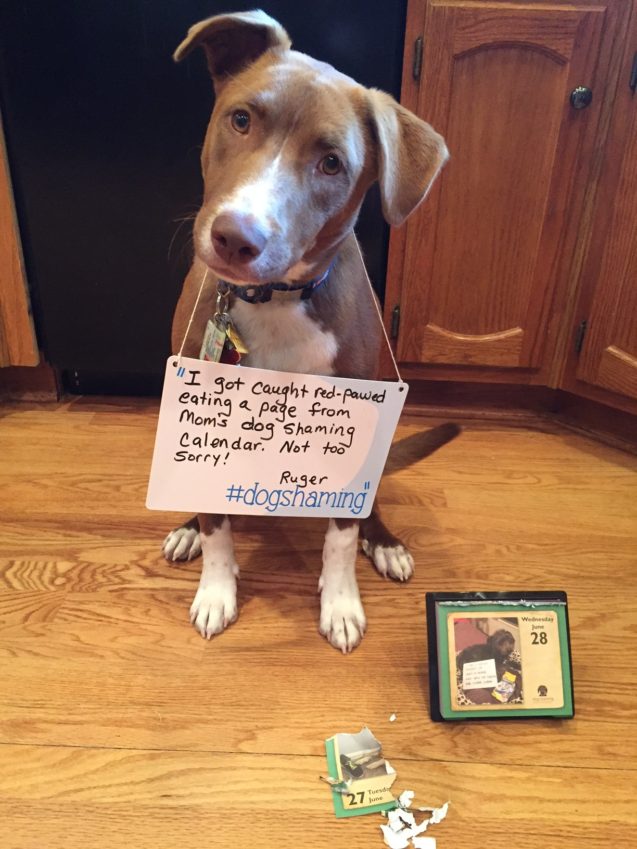 I came home to find a note from my husband that he had chewed up a page from the "dog shaming" calendar that sits on my desk.
---
I never realized how many pups chewed on this calendar! I really need to talk to stop using beef flavoured ink!
You can pick up a new calendar here!