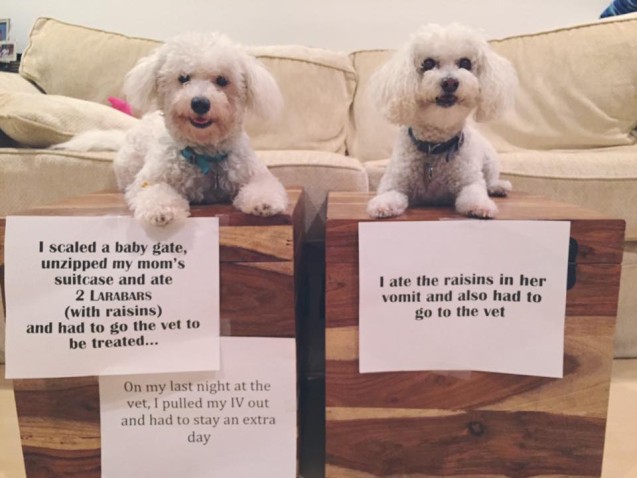 Echo, our new puppy, scaled a baby gate and unzipped mom's suitcase to get to the Apple Pie Larabars that mom packs as snacks while she travels. Echo then scaled the baby gate back and nothing was amiss until Echo started pooping nuts and vomiting raisins.
Biscuit, the helpful older sister, helped us parents by cleaning up her baby sister's vomit.
Unfortunately the raisins in Larabars are toxic to fluffs and off to the vet they went for treatment. Happy to report all fluffs are back and healthy, but only after Echo decided to remove the catheter from the IV drip OUTSIDE of her crate!