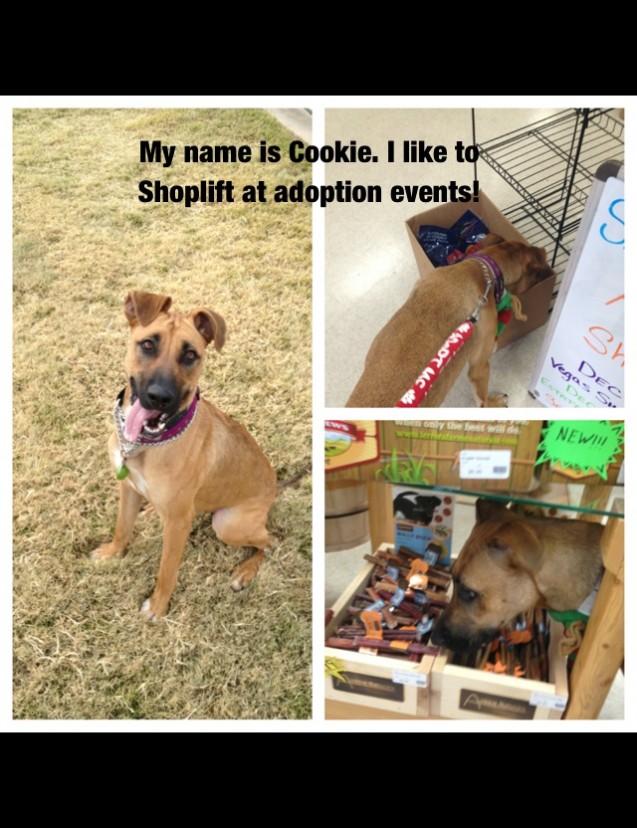 Do you remember Cookie?
Who doesn't love a Cookie?  Obviously, Brian and his family satisfied their sweet tooth when they adopted our special orphan, Cookie.  We couldn't be happier for the Cookie Monster, whose new human brothers were outside in the cold darkness of the night, waiting on the curb for their newest family member to arrive.  After the uncertain past she endured, nobody deserves this wonderful family more than Cookie.  So wag on Cookie Monster, wag on.
To see more adoptable dogs from the Vegas Shepherd Rescue, click here.