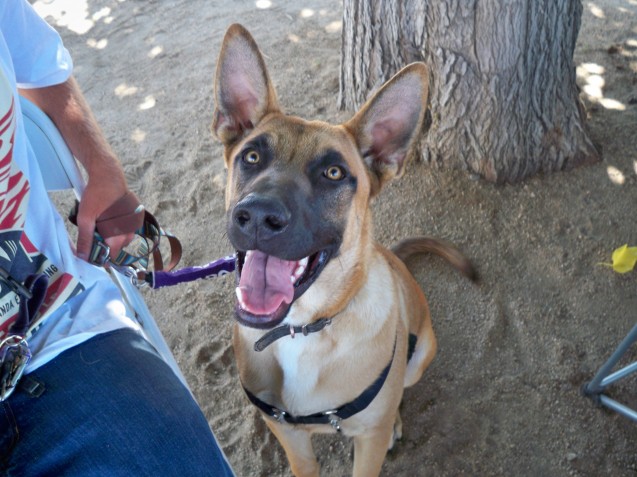 I demand to be a lap dog.
Pluto lives in Apple Valley, CA and is believed to be a pure breed Belgian Malinois. He's approximately 11 months old. He is currently in a foster home that includes another puppy, a 10 year old female senior dog and a couple teenagers.  He's adjusting to life in the foster home very well and enjoying being a housedog.
He is adoptable from Wee Bar None Ranch in Apple Valley, CA.